"There's a day for everything!" Yep, that is true. Every single day has a food associated with it. I distinctly remember a couple of months ago celebrating National Pizza Day. Yet somehow today, everyone was crying "it's National Pizza Day" all morning in the office. Who am I to research into my co-workers claims, I trust them!
Enter the beauty below- Patsy's Pizzeria of the Upper East Side's half Margherita half Pepperoni creation: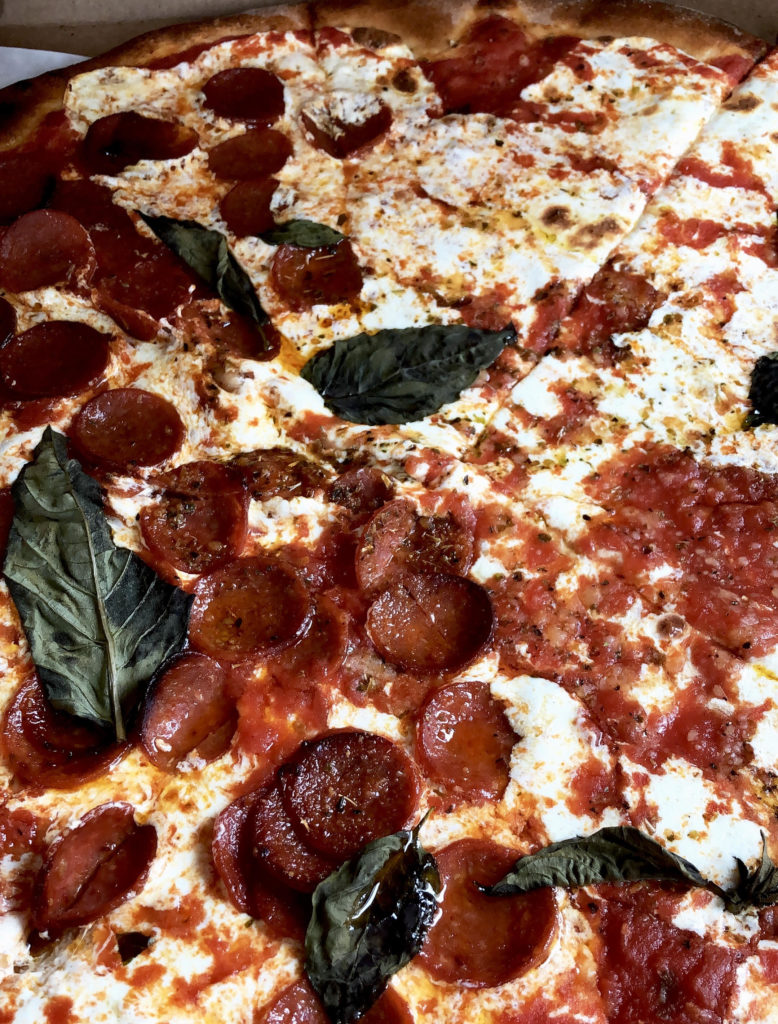 While they boast unique pies like the Caprocciosa topped with prosciutto, portobello, black olive and mozzarella and the hearty Macellaio pepperoni, sausage, beef meatball and mozzarella- a classic cheese and pepperoni combo were our office go to. I'd like to add all three were great additions but no need to discuss on the day of the 'za.
This pizza is another example of why NYC is the go to for the world's best. This huge pie is topped with a tomato sauce base, fresh mozzarella cheese and garnishing basil. Simple pizza that is simply put, perfection. The cheese at Patsy's, you can taste, is freshly made and is not too heavy on the pizza. The tomato sauce is thin, like the other ingredients, and lets the coal oven crust come through. The pepperoni's are small and make each bite all the more perfect. Best of all it is not too oily or salty- just a really good pizza! We also ordered the meatballs, Caesar salad and house salad.
Completely satisfied this National Pizza Day and looking forward to the next one already (although let's be honest, every day is National Pizza Day in New York City).