Truly great Cuban food is hard to find outside of South Florida. Being from the sunshine state, I've had my fair share of good Cuban eats. I was surprised when a Cuban restaurant opened up on my little Nolita street here in the city and not only was it the first time I've seen a Cuban restaurant in the city, it was an instant success and always packed! Besides the sit down diner style indoor area at Cafe Hubana, the outside benches are filled with people (almost always holding onto grilled corn). I had to try it.
Once I finally made the one block trek in for lunch, I was pleasantly surprised to see that New Yorkers can do Cuban food as great as my home state! Pictured below is the Cuban sandwich, which of course had to be ordered. It was quite perfect. Crispy bread, warm melted cheese, and a hearty helping of pork and ham made this one of the most filling sandwiches for $15 I've had. Served with a side of fries, sliced tomato and pickle, it's the ultimate Cuban comfort meal.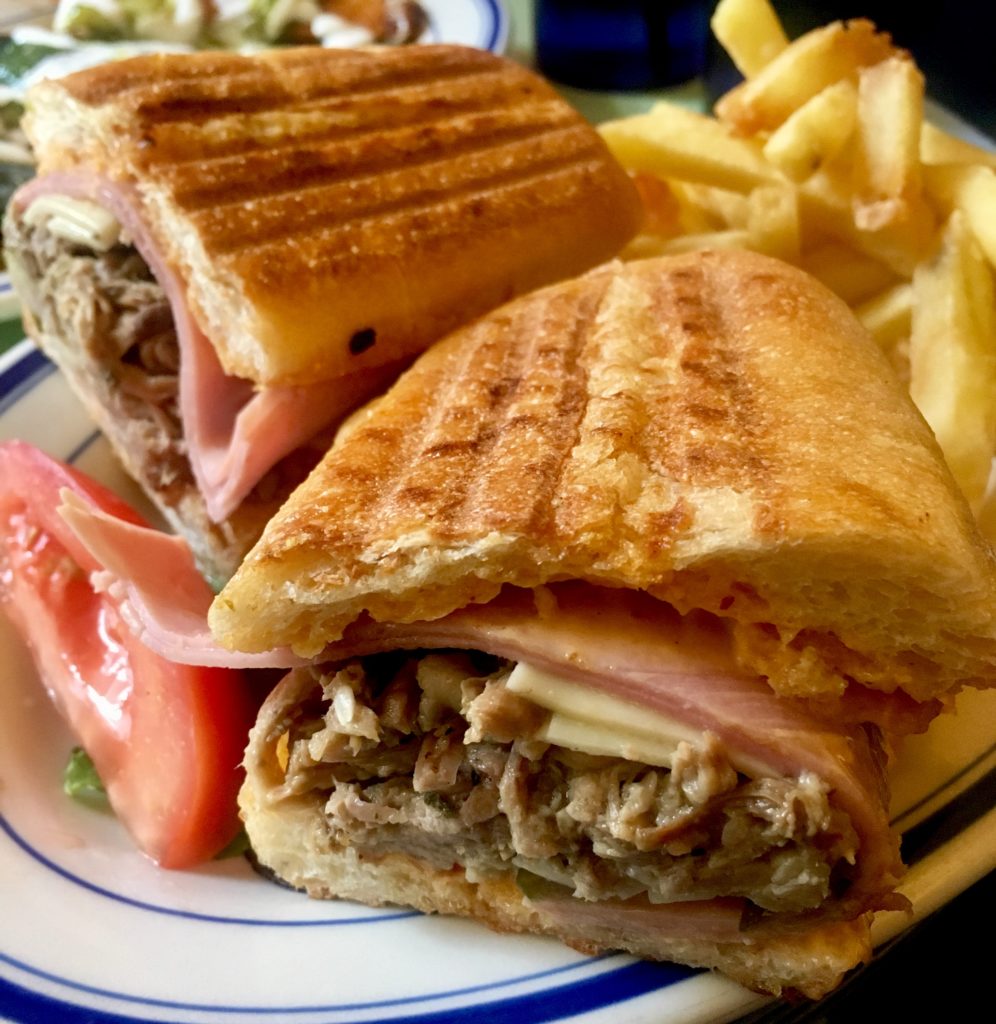 The menu boasted some interesting and nontraditional food as well. Considering my love for Mexican, the Sincronizada Toluca  (below) caught my eye and had to be ordered as well. This quesadilla-like dish is made of a black bean and lemon cilantro flour tortilla. It is stuffed with mozzarella cheese, avocado and chorizo and served with crema and salsa verde. Avocado AND chorizo?! I had to have it. To be honest, taste wise it not as impressive as the Cuban sandwich. There was too much avocado for my taste, which made the inside fairly mushy and overpowered the other flavors. Chorizo is one of my favorite meats and I would have liked to have more of that come through. Not the speciality of the restaurant either, so I really can't hold that against Cafe Habana.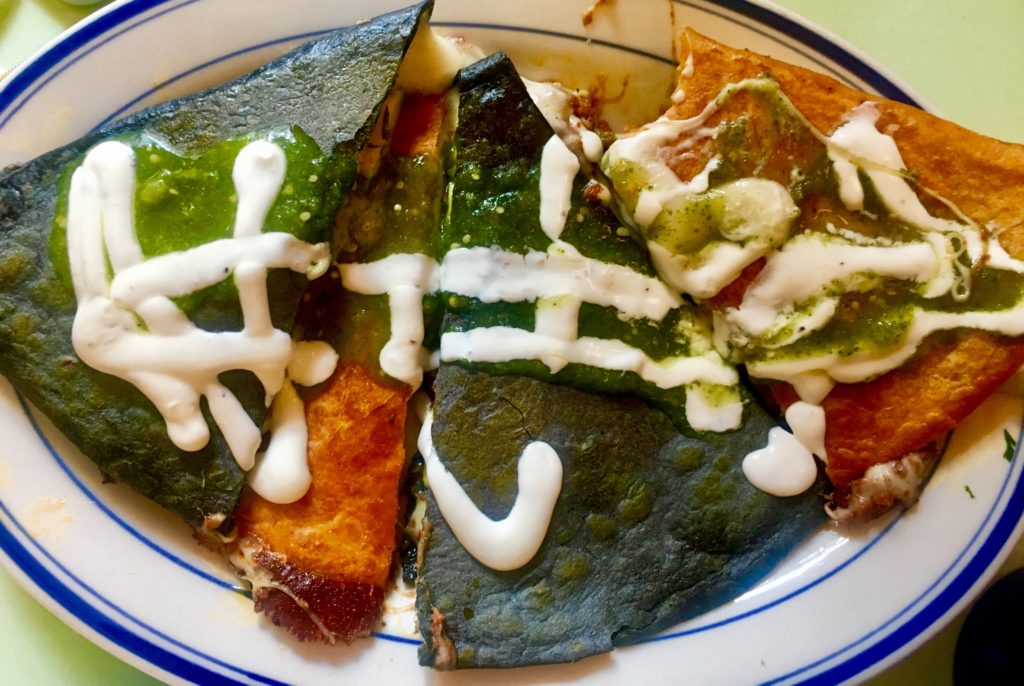 After all that food, I am sad to report there was no room for the staple grilled corn; however, I am not worried about, I know I will take the couple steps down the road and be back!