The Doughnut Project is a staple in the NYC doughnut scene, and that's not an easy feat. They are a small shopping serving up huge flavors and pretty huge doughnuts too. From Mango with Chile and Lime to Bone Marrow to Blueberry & Parsnip, there is no fear of flavor experimentation here. The case can change any day and even depends on what time you come. Popular doughnuts tend to sell out before close and if you've missed it, you are out of luck. Below is the case Mina and I walked into on her recent trip: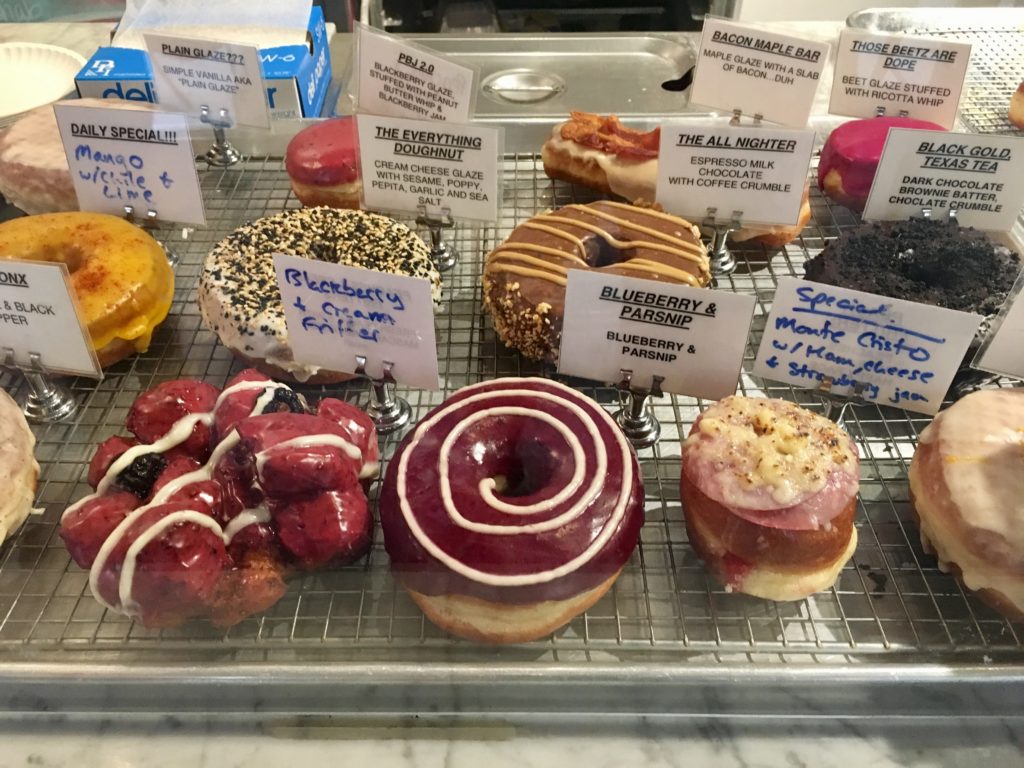 Choosing one is tough because if you have a sweet tooth like me, you want every single one of them. We decided on the bacon maple bar (left), The All Nighter (top right), and The Everything Doughnut (bottom right). My favorite, as always, was the Everything Doughnut. Mimicking the ever popular everything bagel, this doughnut is topped with a cream cheese, toasted poppy seeds, sesame seeds, and hints of garlic and salt. The next big thing in breakfast, if you ask me. It is sweet and salty and doughy and crunchy and everything that is good in this world all in one.  The bacon maple bar is another breakfast-like hit. The bacon strip creates that sweet and salty taste that many of their doughnuts experiment with. The maple flavor along with the yeast doughnut (all of theirs are yeast based) recreates the feeling of eating fluffy pancakes. A traditional breakfast in a non-traditional form. Finally the All Nighter is the afternoon pick me up we all need. Espresso, milk chocolate and a coffee crunch combined into one perfect concoction. There is nothing too crazy to explain about this one- it is bursting with chocolate and coffee flavor and if you like them both, you will love this!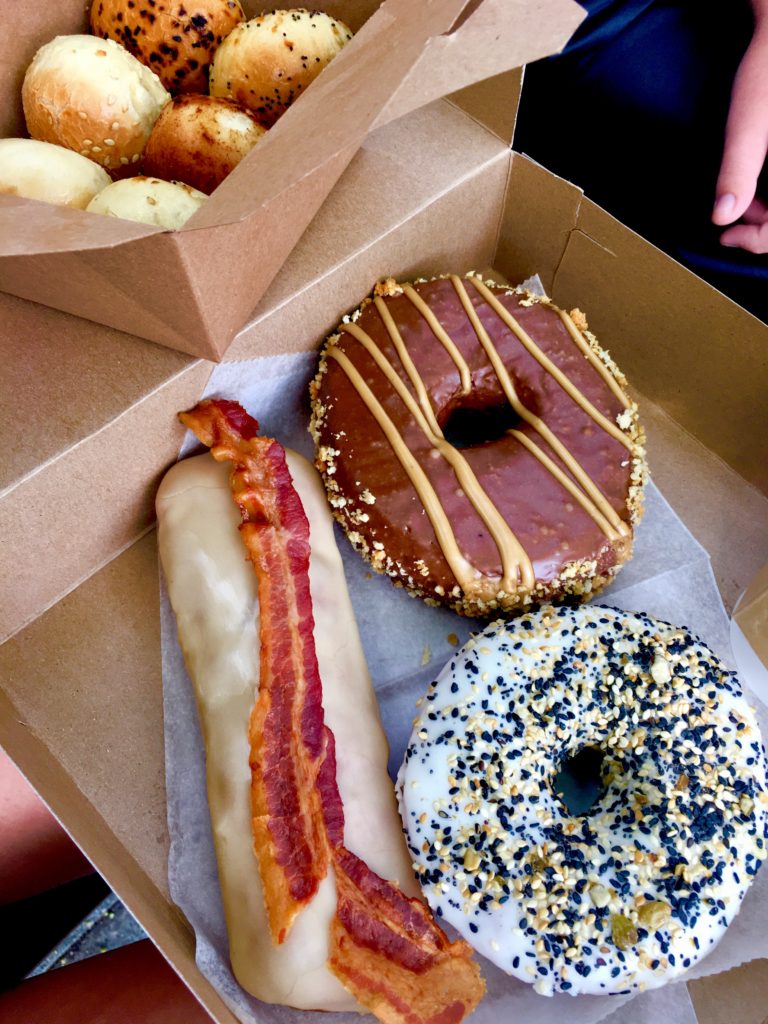 Also noteworthy, for Prosecco Day they are offering up a Prosecco doughnut this week. Needless to say, I'll be there.
Save