One of the best ways to use leftover egg whites is to make meringues.
Ingredients:
4 oz egg whites
1 cup sugar
1/2 teaspoon lemon juice (or white vinegar)
Food coloring
Directions:
Preheat oven to 220F.
Beat egg whites on high speed.  Gradually add sugar, 2 tablespoons at a time.  Beat well after each addition.
Add lemon juice.  Keep beating until stiff peak.
Once you add color (if using) beat one more minute.
Pipe meringue through a pastry bag.  Pipe small mounds onto baking sheet lined with parchment paper.
Bake 1-1/2 hr. Leave them in the oven after it is turned off to continue drying without browning.
You can make meringue sandwich cookie by filling two cookies with jam or nutella.
Or make a pie shell and fill it out with your favorite fruits and whipping or custard cream.
Meringue cookies are also beautiful cake decoration. A recipe for this cake is here.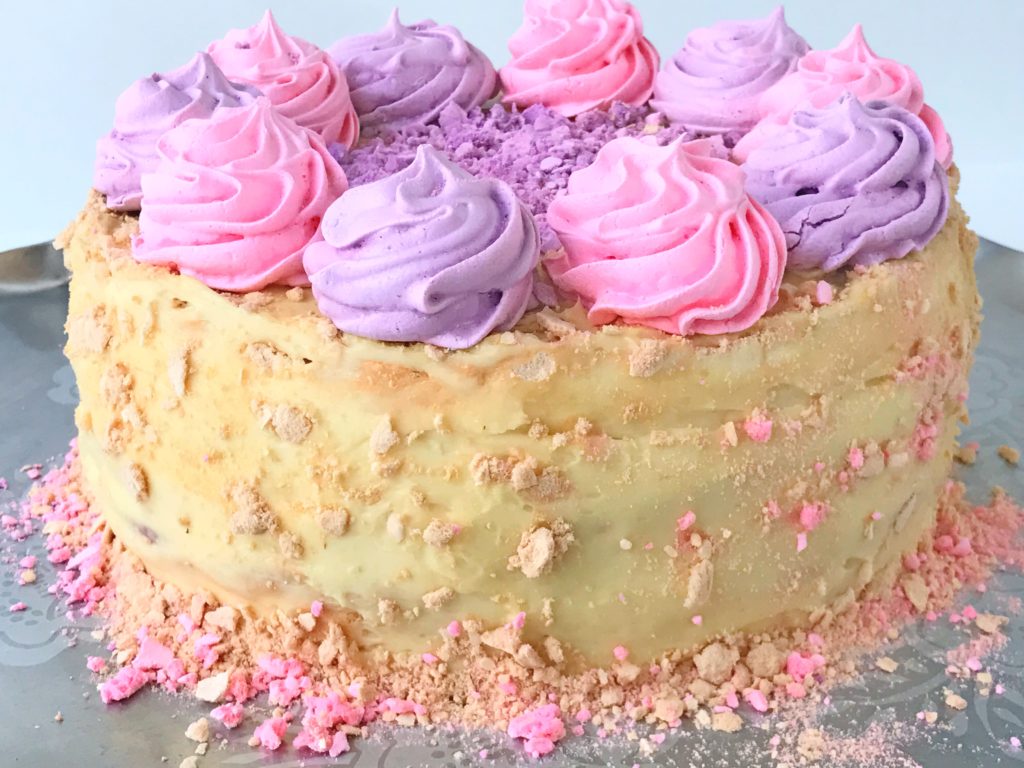 Save
Save