Ingredients:
1 cup milk
1 stick of butter
1/2 cup sugar
1 Tbsp salt
1 cup cold water
1 egg, unbeaten
6 1/2 – 7 cups flour
2 Tbsp instant dry yeast
1 egg white for glaze
Directions:
In a medium saucepan put together milk, butter, salt and sugar.  Heat until butter is melted and pour into a mixer bowl.  Add cold water and let it cool to lukewarm.
In  a separate bowl whisk flour and yeast.
Add egg to milk mixture and then start adding flour, mixing on low speed.  I used 6 1/2 for dough and 1/2 cup for kneading.
Mix dough on higher speed for few minutes, form a ball and transfer to floured surface.
Knead until smooth.  Shape into rolls, place on a baking sheet lined with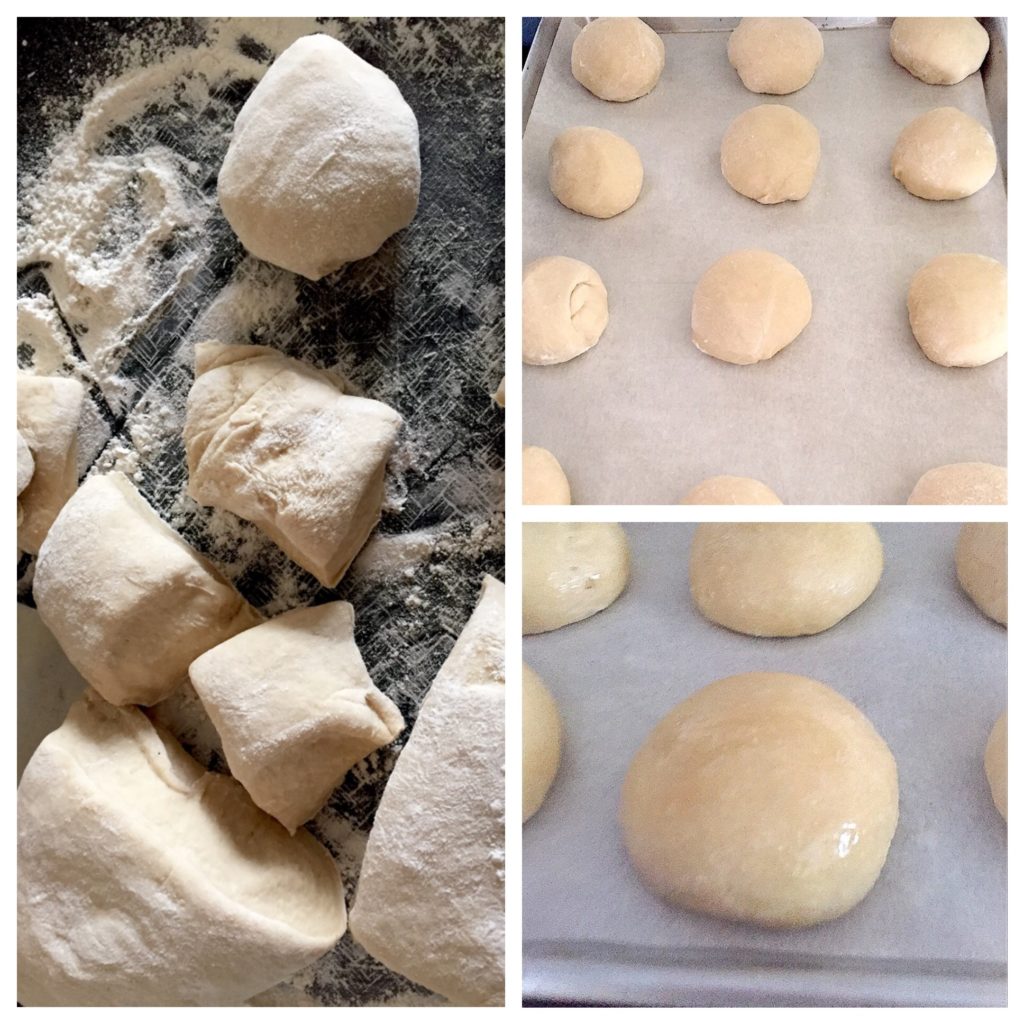 Cover and leave to rise for about 1 1/2 hour.
Mix egg white with 3 tbsp of water;  brush the rolls.
Bake at 400F 20-25 minutes.
Save
Save
Save
Save
Save
Save
Save
Save