Krofna is a doughnut in Bosnia and surrounding countries. They can be filled with jam, chocolate, nutella or custard cream but I like mine airy, dusted in powdered sugar.

Ingredients:
6 cups flour

4 teaspoon instant yeast

2 cups milk
3 eggs
2 tablespoons sugar

1 teaspoons salt
1/4 cup oil

zest of 1 lemon
1 quart oil for frying
Whisk together flour, instant yeast, sugar and salt.  Heat milk to lukewarm.  In a mixer bowl start mixing eggs, add oil, lemon zest and then add milk.  Start adding flour mixture and keep mixing until dough forms a ball.  Transfer in a bowl, cover with plastic wrap and leave to rise.

Punch the dough down and let it rise one more time.
Transfer to floured surface, stretch with the rolling pin to about 1/2 inch thick.
Cut rounds using a cookie cutter, let it sit uncovered for 20 minutes.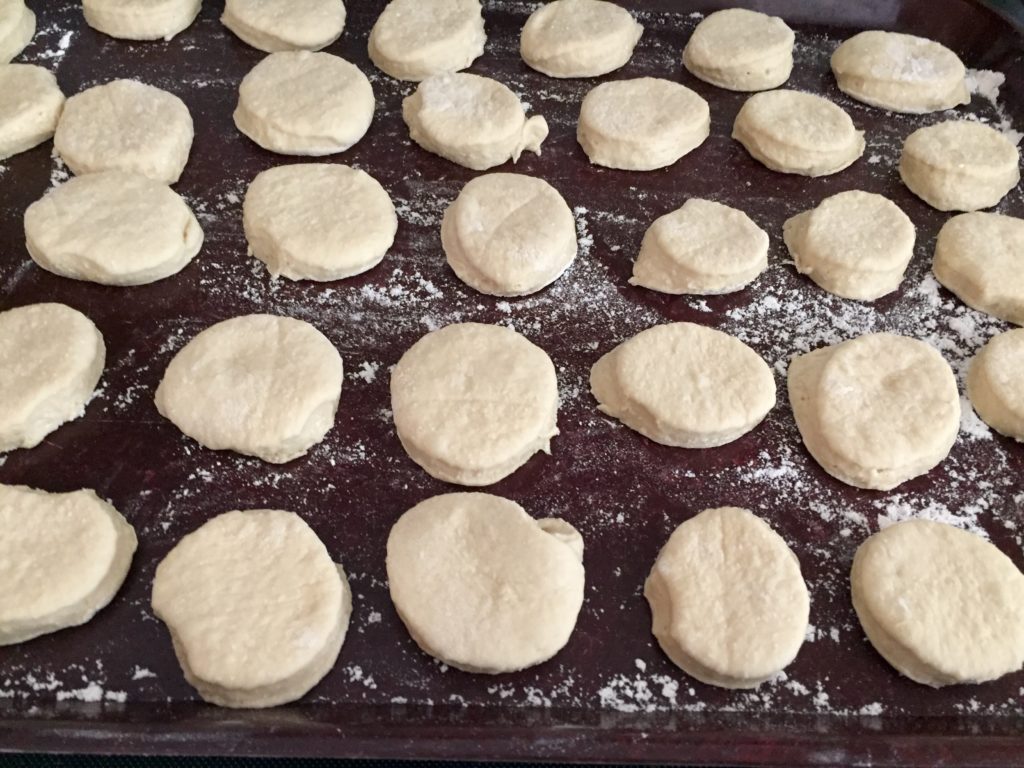 Pour about 1 quart of oil in  a deep pot.
Heat on medium and start dropping few donuts at the time (turning the upper side of donuts to be bottom side when frying)
Flip over once, remove and allow to cool on a tray covered with paper towel.
Dust with powdered sugar
For jam filled donuts just fill a piping bag with your favorite jam and inject in each doughnut.
Save