… DELICIOUS! Back story: I live on a corner of downtown Manhattan that just might fall into 3 neighborhoods. It could be Little Italy (according to Snapchat geotags), Nolita (according to the broker we rented it from) or Chinatown (according to what I see when I look to the left). After 6 months of living in this apartment, I've finally explored to the left and boy did Chinatown deliver. Particularly, the infamous Joe's Shanghai. Pictured below are the pork and pork and crab soup dumplings, vegetable fried rice, shrimp lo mein and (not pictured) pan fried lo mein. Very happy I waited the hour for a table because this was an experience I would not want to miss.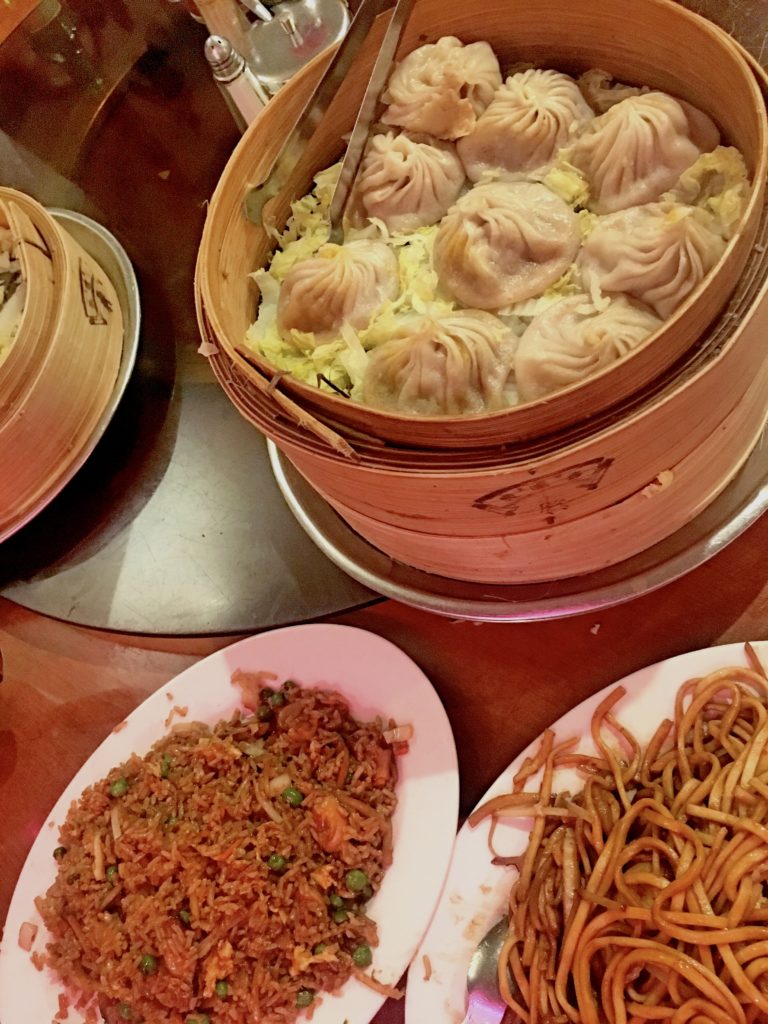 Soup dumplings are a steamed bun filled with the meat offered (typically minced pork or minced pork with crab) and a gelatin that melts into the "soup," and are then served in a warm, bamboo platter. Joe's Shanghai came highly recommended as the go to for traditional and authentic Shanghai dumplings. Both the pork and pork/crab mix were delish. Once you drench the dumpling with the soup from the inside (created from a melted gelatin), the coating becomes succulent and perfectly tender. The meat is well seasoned and the sauces that accompany the dish are a perfect touch.
The fried rice and lo mein are noteworthy because they are not drenched in salt and sauce, like many restaurants tend to make Chinese food. I tried the pan fried shrimp lo mein on a separate trip and would prefer that to the regular lo mein, due to its' interesting taste. The noodles come crunchy and without a sauce. The sauce is on the bottom of the dish and, once mixed with the noodles, creates the "spaghetti"-like noodle we are used to- definitely worth exploring! All of Joe Shanghai's Chinese dishes, along with the dumplings, create an authentic and utterly delicious Chinatown experience.