Delicious croissants are easier to make than you think.   This is a lighter version made with only one stick of butter.  You can use them to make a sandwich or fill with jam.  Savory or sweet they are the best breakfast in the world!
Ingredients:
1 cup milk
1 cup plain yogurt
3 eggs (1 egg and 2 yolks for dough)
1 Tbsp honey
1 Tbsp sugar
1/2 cup oil
6 cups flour
1.5 Tbsp instant yeast
1 Tbsp salt
1 stick of butter
Directions:
Heat milk (microwave on high 2 minutes), pour into mixer bowl, add yogurt, 1 egg and 2 yolks (these should be cold).  Add honey, sugar and oil.  In  a separate bowl whisk together flour and yeast.  Add flour mixture gradually to the milk mixture while mixing on low.  Keep mixing until all flour is added and dough is smooth.
Transfer onto lightly floured surface, knead little to form a ball and then cut into four equal parts.  Knead each to form a ball and let it rest for 10 minutes.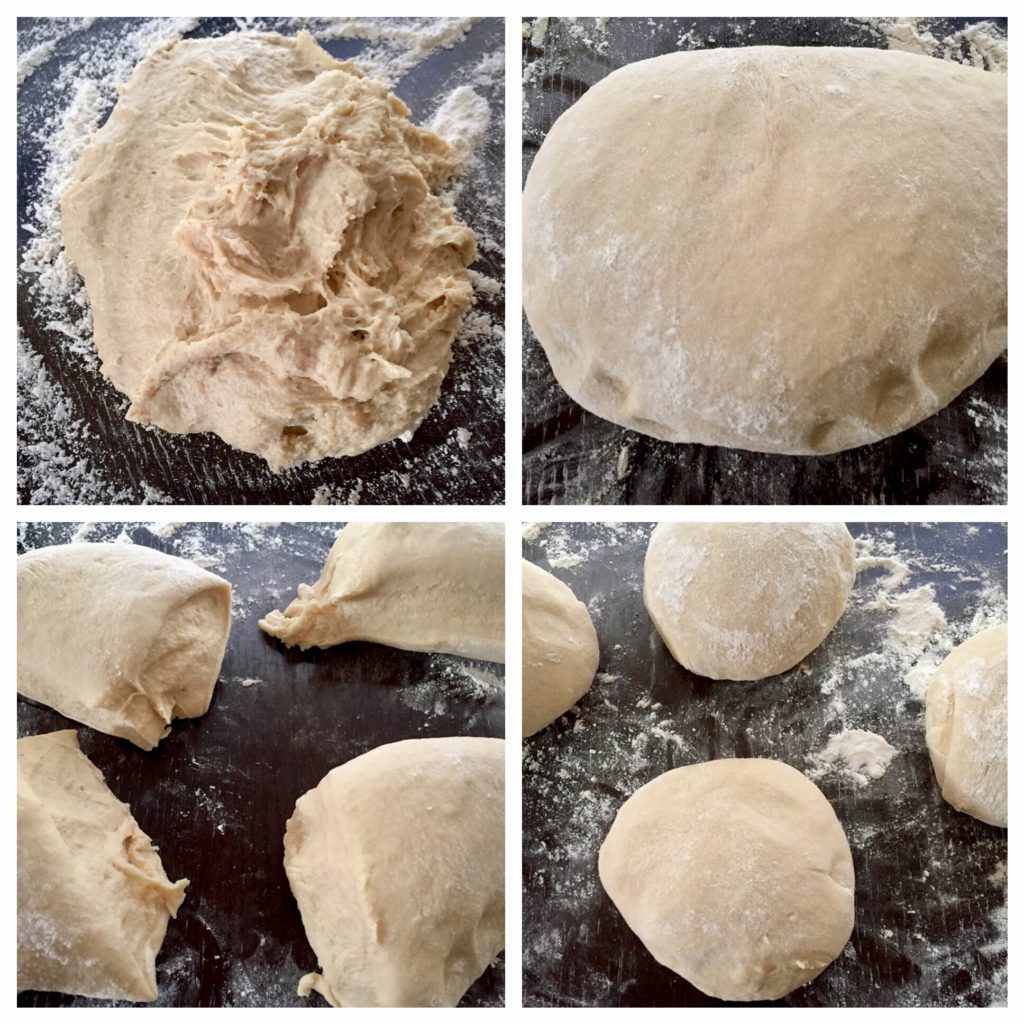 Using a rolling pin stretch first one to a circle, grate a half stick of butter over it.  Stretch another ball, put it over the first one, pull with your hands to cover buttered dough, and then press and stretch more with rolling pin.  Cut into fourths and then each forth in 3 pieces.  Roll up to form croissants.  Place on baking sheet lined with parchment paper.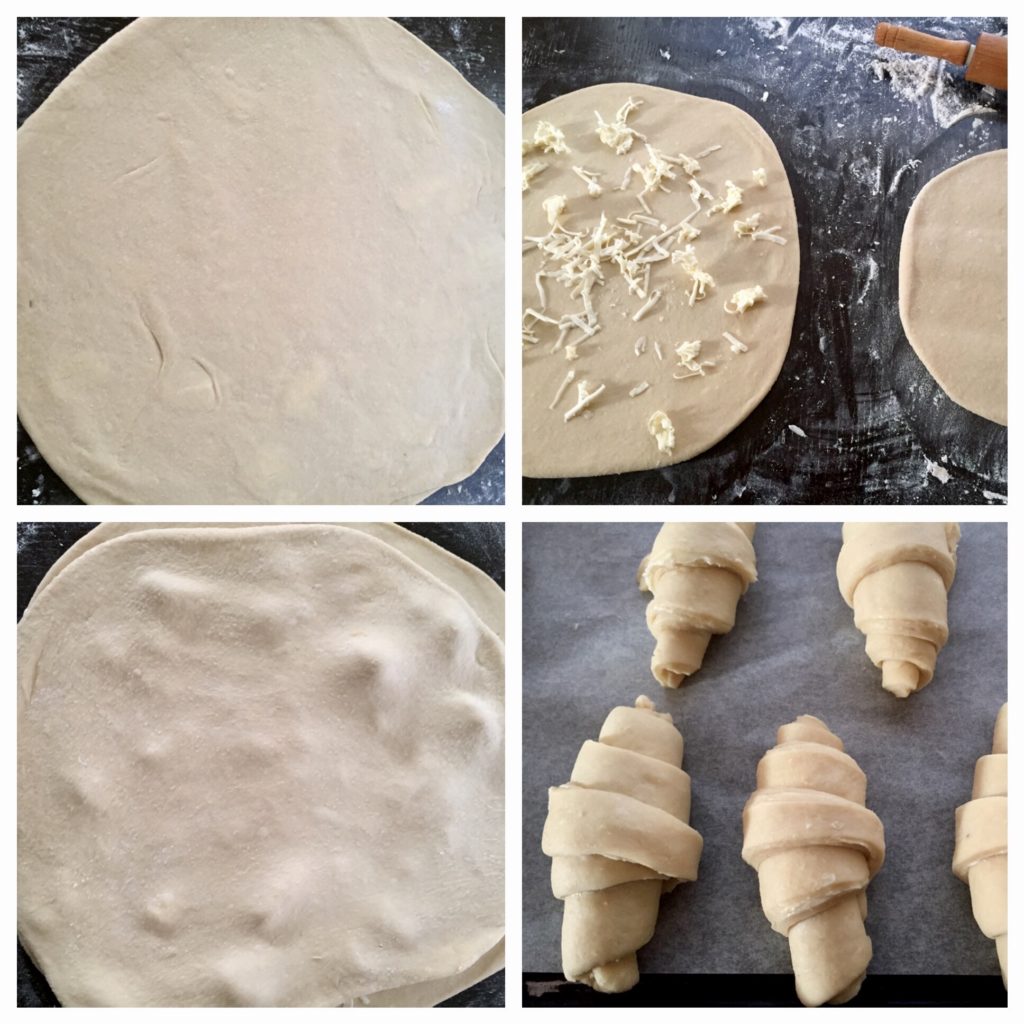 Repeat with the other two balls.  Brush croissants with remaining egg whites, sprinkle with black sesame seeds or coarse salt.  Leave to rise for about 1 hour.  Bake at 400F for 20 minutes.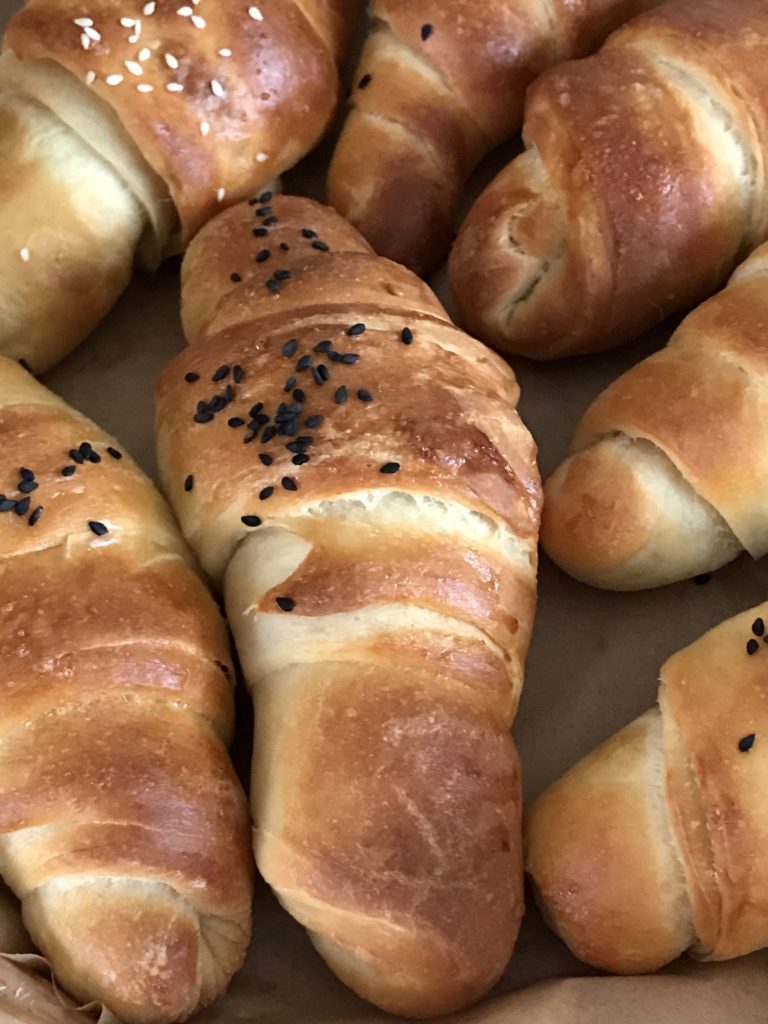 Save
Save
Save
Save