Fast and simple to make they are the best warm or hot.  You can top these with either salty or sweet spreads.
Ingredients:
3.5 cups flour
1 teaspoon salt
2 teaspoons baking powder
1 tsp instant yeast
1 cup milk, warm
1 egg
1/2 cup yogurt
Whisk together flour, baking powder, yeast and salt.  In a separate bowl mix warm milk, egg and yogurt.  Pour milk mixture into flour and mix until all is blended well.  Transfer to a floured surface and knead little to form a ball and let it rest for 15-20 minutes.
Using a rolling pin stretch dough and then cut into squares.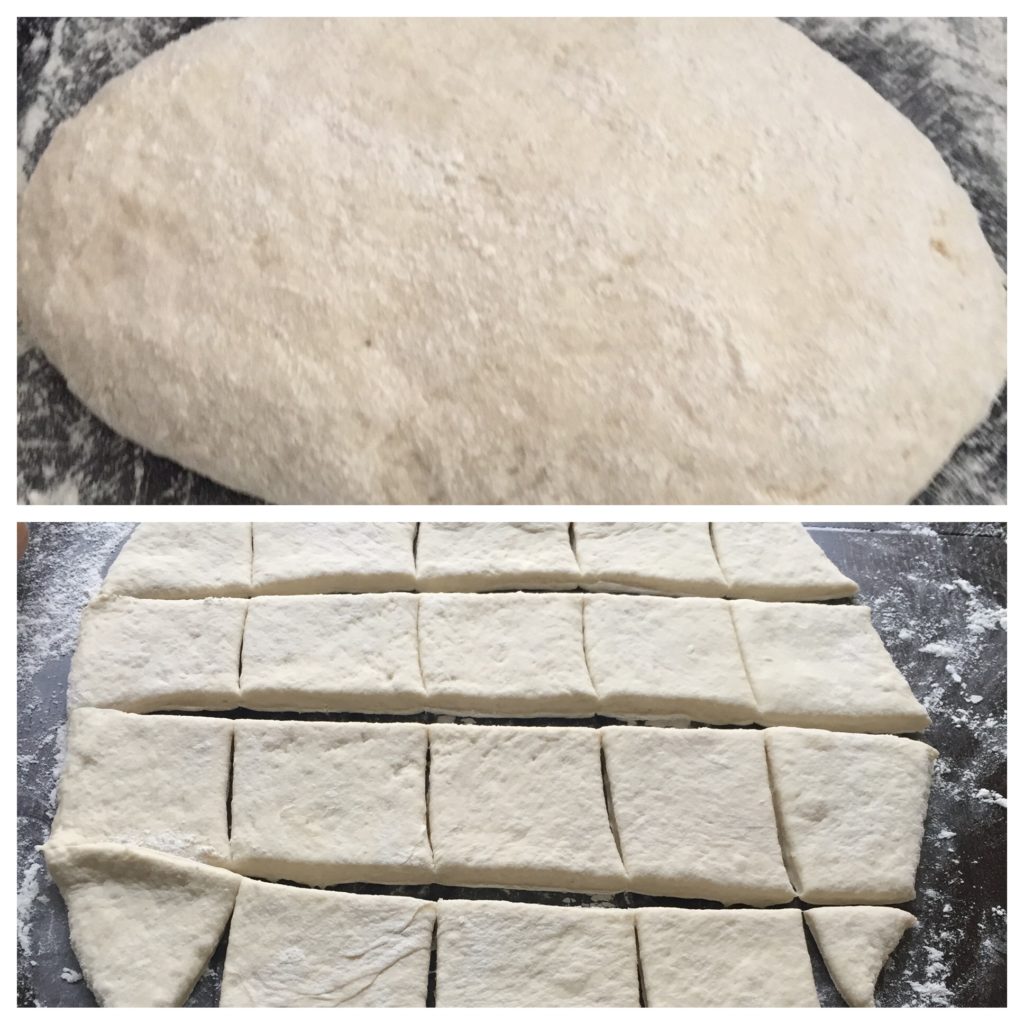 Warm oil in a deep skillet (about 2 fingers thickens) on high until hot and then lower heat to medium.  Fry breads until golden brown on both sides. Place on a tray lined with paper towel.
Save
Save
Save
Save