Delicious and so refreshing the Icy Wind cake is the one you must try.  I make mine with strawberries and kiwi but you can use any other fruits.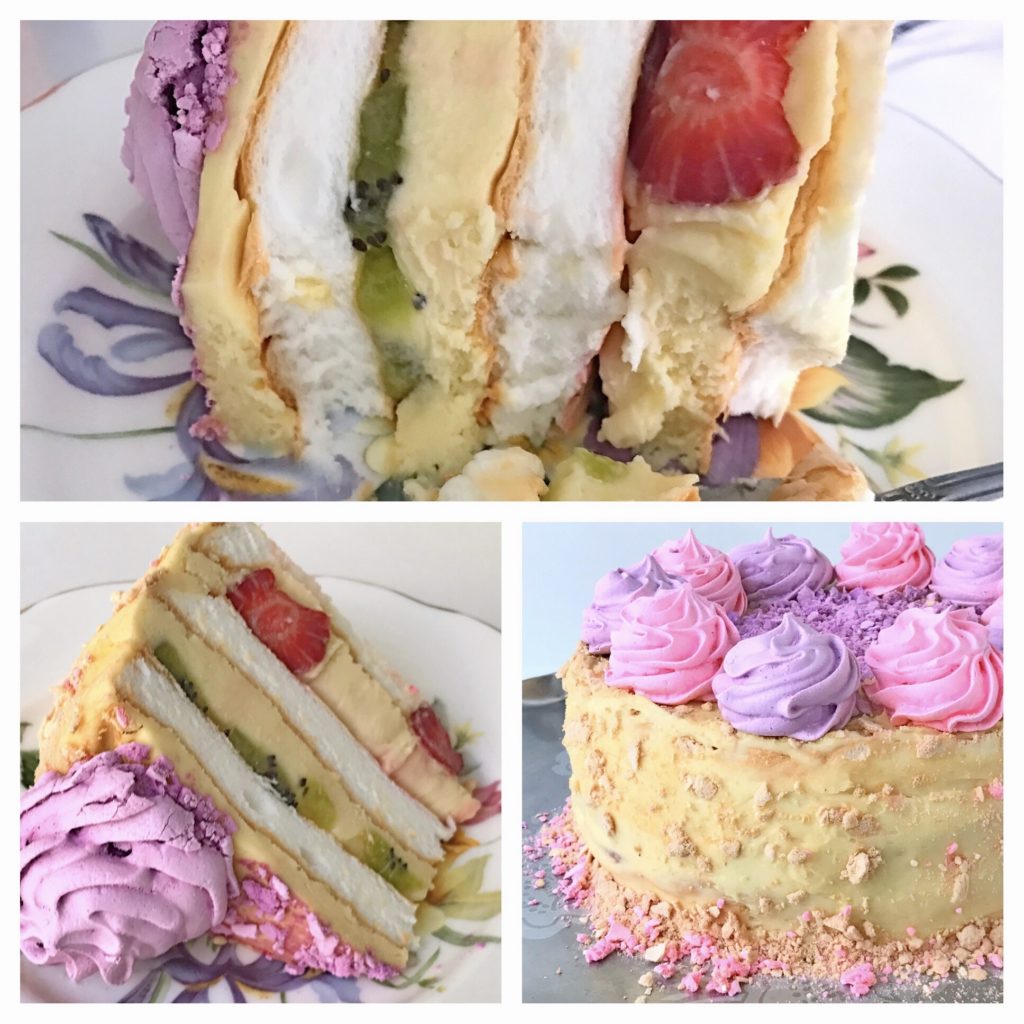 Ingredients:
10 eggs (separated)
3 cups sugar (divided)
1 tablespoon vinegar
2 sticks of butter (softened, kept at room temperature for at least three hours)
1 cup of corn starch
3 cups of milk
1 tablespoon vanilla extract
8 oz fresh strawberries
2-3 kiwis
Directions:
Separate eggs while cold.  Put the egg whites in a mixer bowl and let it stand for at least one hour.
Mix egg yolks with one cup of milk and corn starch.  Pour remaining two cups of milk in a pot, add 1.5 cups of sugar and vanilla.  Bring to boil.  Once it boils lower the heat, add yolk mixture, cook stirring constantly  until it thickens. Remove from heat, cover with plastic wrap and cool completely.
Preheat oven to 300F.  Line 3 pans (9″) with parchment paper.
Mix egg whites until foamy.
Gradually add 1.5 cups sugar.  Keep mixing until soft peak.
Add vinegar and mix until stiff peak forms.
Divide equally on prepared pans.  Bake for 1 hour.  Turn off the heat and leave the cake in the oven to cool.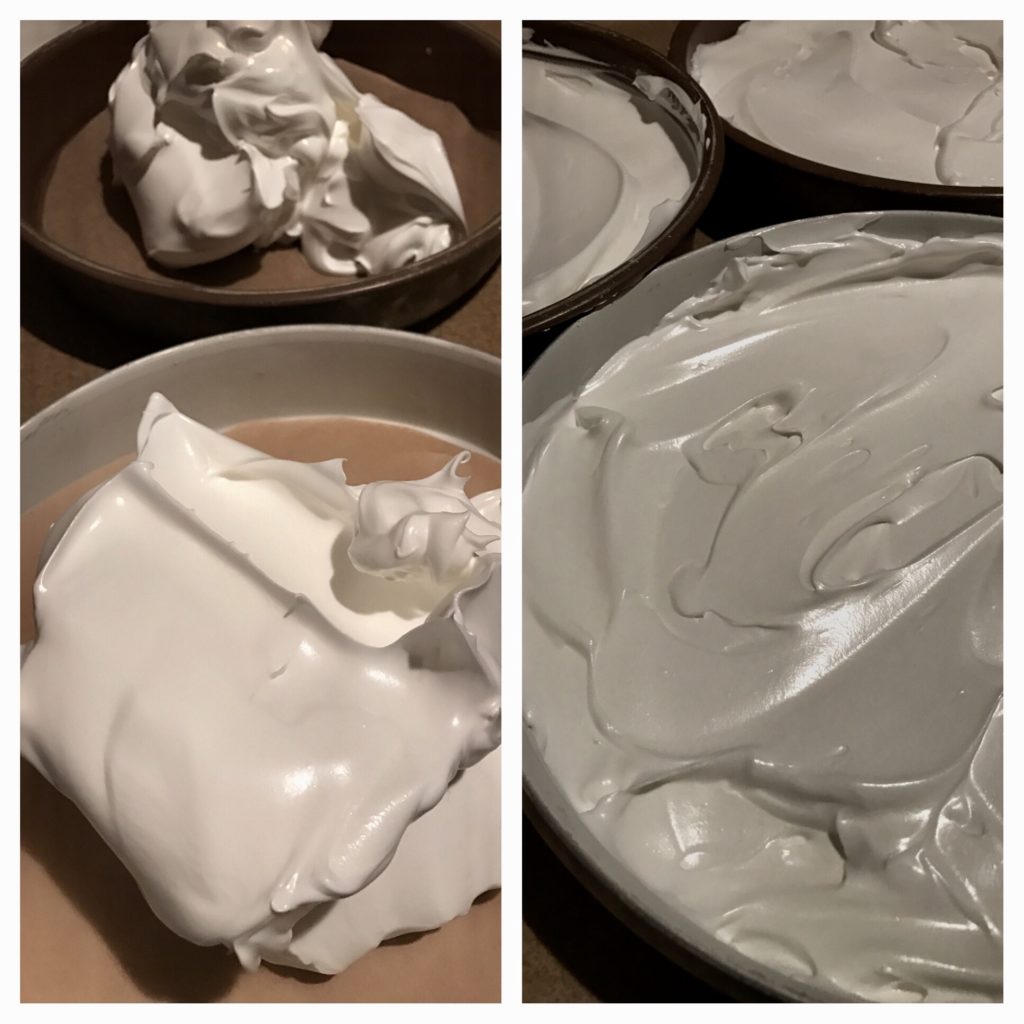 Once the custard cream is completely cooled transfer to a mixer bowl and mix until smooth.  If the butter is very soft you can add gradually by tablespoons while mixing on high speed or you can just mix butter separately and add third mixture at a time.
Cut up strawberries and kiwis.
Put about third of the cream on the first layer.  Line up strawberries and then cover with a second layer.  Spread another third of cream, line kiwis over and then cover with the third layer.  Use reaming cream to cover top and sides. There will be some cake crumbs you can use to decorate.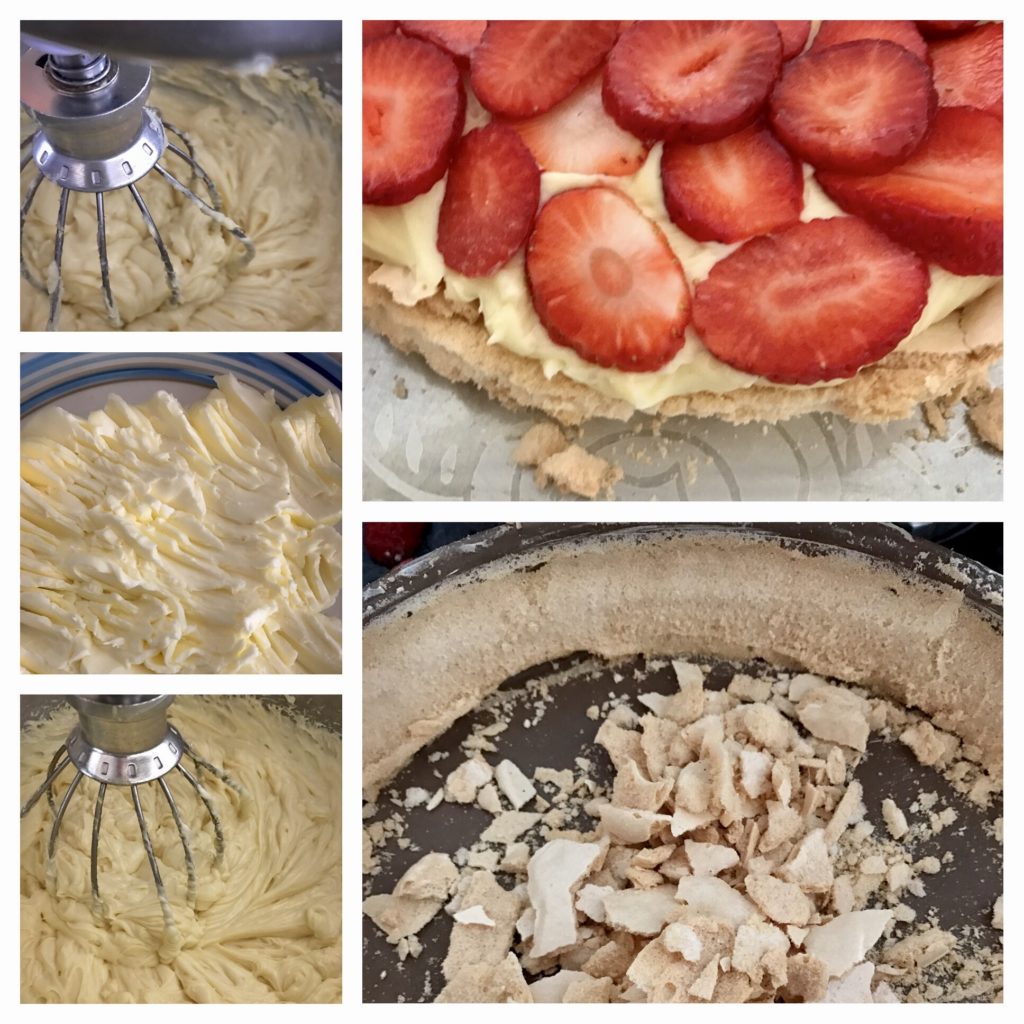 Simple chocolate glaze over the cake would be good for decoration or icing of your choice with some strawberries on top.  This time I used some of my meringues. See the recipe here.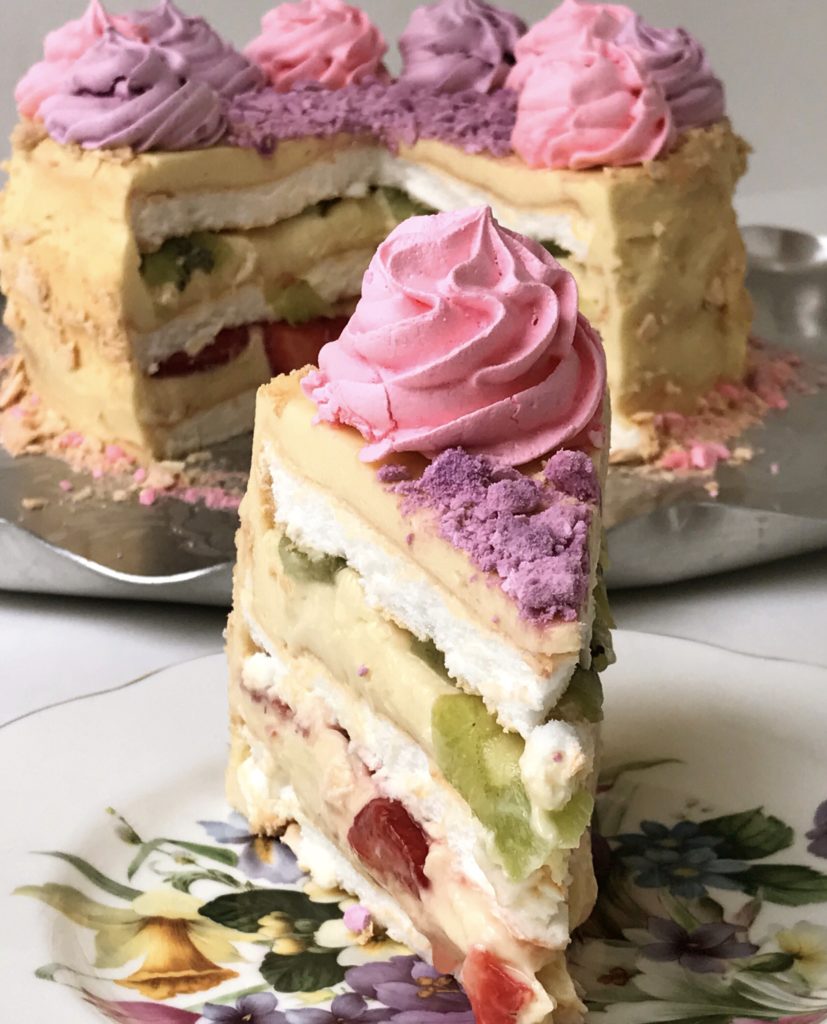 Save
Save
Save
Save
Save
Save
Save
Save
Save
Save