The process of layering is little different from classic recipes but they are still flaky and simply delicious.
Makes 32 croissants.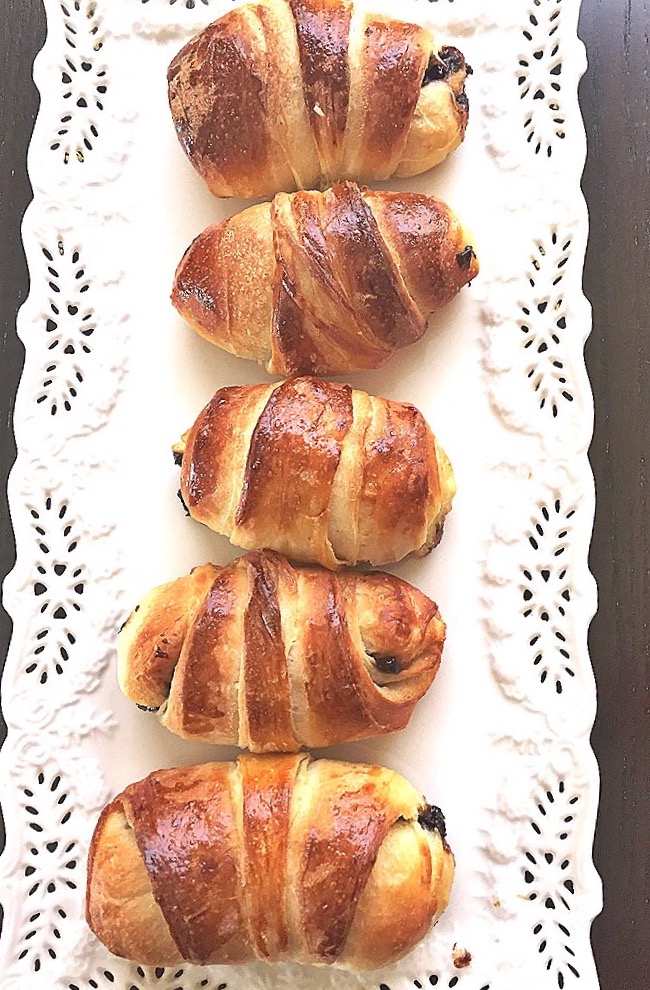 Ingredients:
6.5 cups flour (for bread)
1 tsp salt
1/2 cup sugar
1 Tbsp instant yeast
1/4 cup oil
2 eggs
1 cup milk
1 cup water
1 Tbsp vinegar
1 Tbsp vanilla extract
1 -1/2 sticks butter
Jam for filling
Egg yolk for brushing
Directions:
In a large bowl put together 6 cups of flour with salt, sugar, and yest.  Mix with a wire whisk.  In a mixing bowl mix warm milk and water (110F). Add in oil, vinegar, vanilla and eggs.  Gradually add flour mixture and keep beating until well combined and smooth.  Add remaining 1/2 cup of flour and more if needed.  Transfer the dough to a well floured surface and need for few minutes to form a ball.  Put it in a bowl, cover with plastic foil and leave to rise until doubled.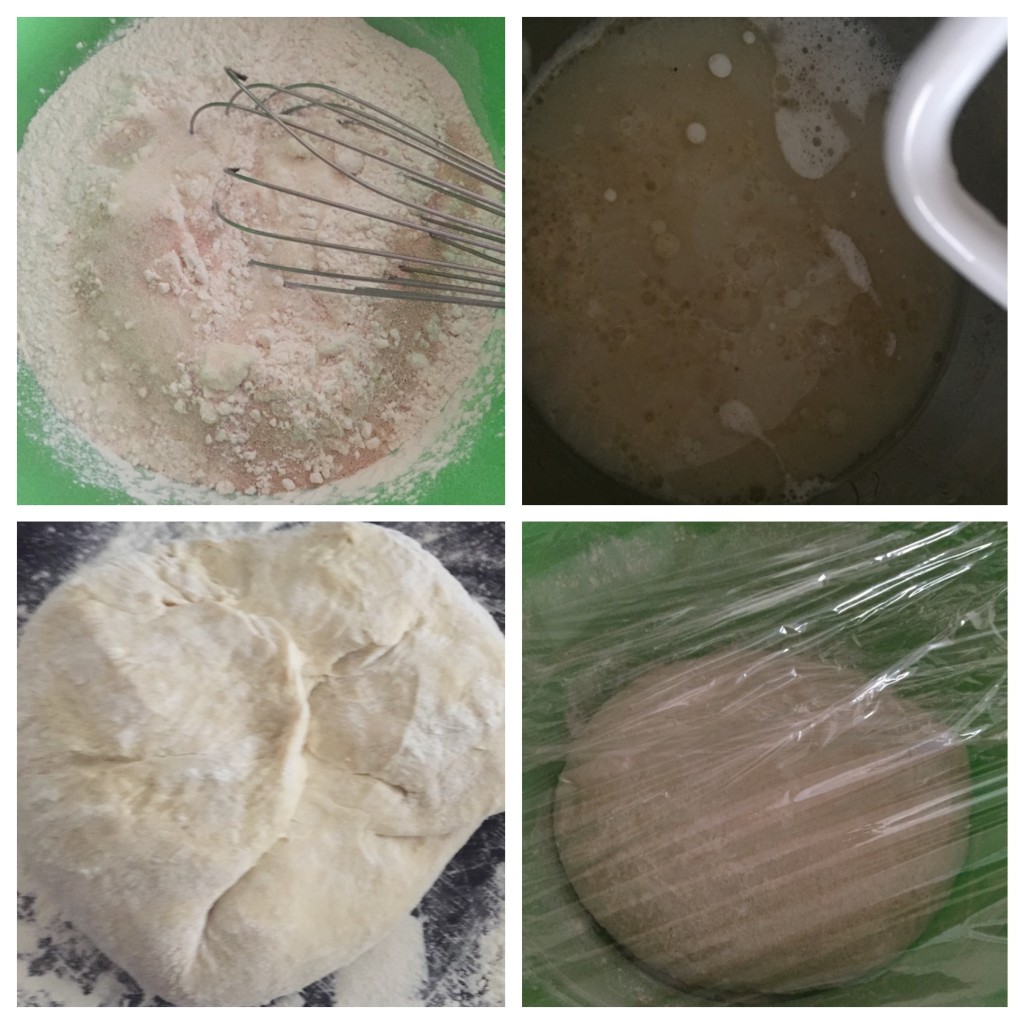 Transfer dough on a floured surface, divide into 6 equal parts, knead each to form a small ball.  Let it rest for 15-20 minutes.  Divide butter into 4 parts (3tbsp each).  With a rolling pin stretch the first layer to about 8inch size.  Cut up first 3tbsp of butter and cover the layer. Move on the side; repeat with the second layer and then put it over the first layer. Third layer shouldn't be covered with butter; just stretch it enough to cover buttered layers and pull the edges under to form a ball.  Repeat the same with remaining three balls.  Now you have two stacks – 3 layers each. Let it rest again for 15-20 min.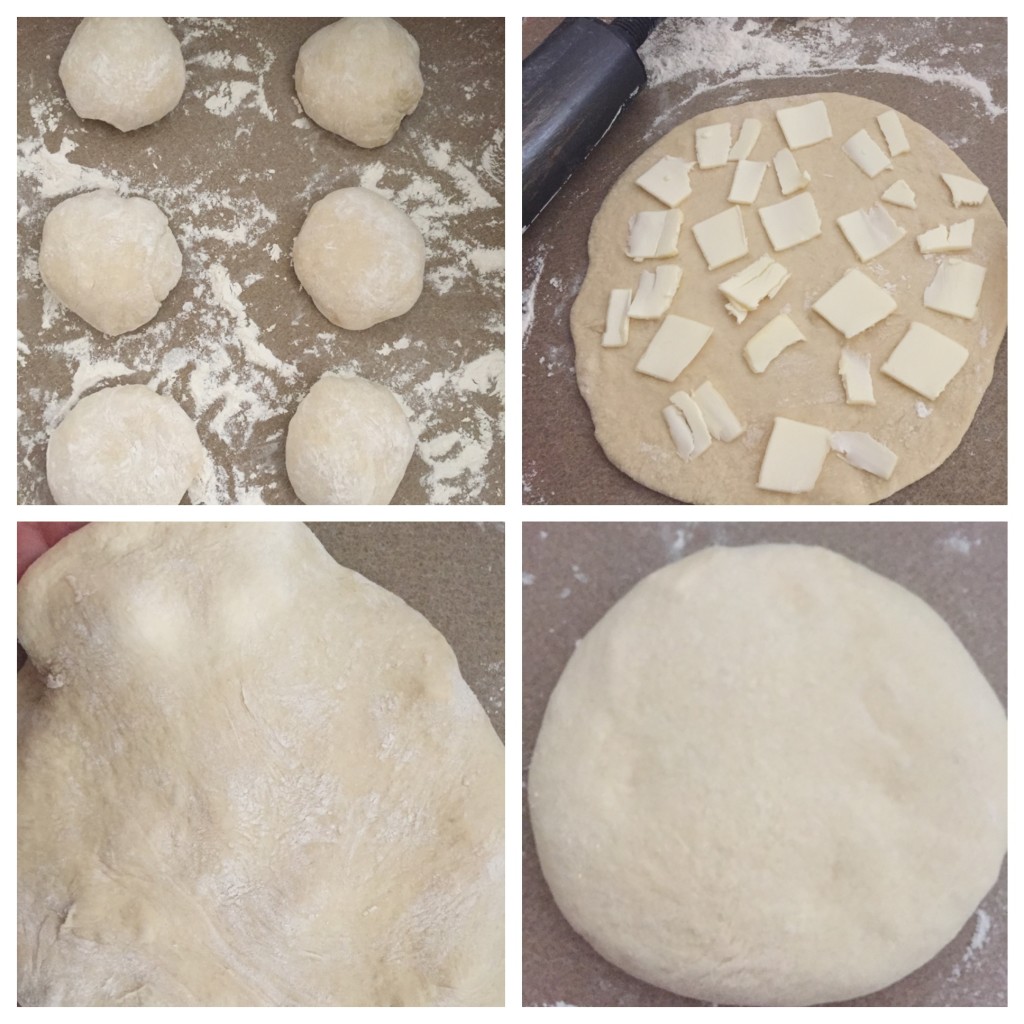 Take one ball and stretch with a rolling pin until thin.  With a sharp knife or pizza roller cut the circle in four and then each forth in four triangles. Put one tablespoon of your favorite jam on each and roll up to form a croissant. Place it on a baking sheet lined with parchment paper.  Repeat with another ball.  You should now have two baking sheets with 16 croissant on each.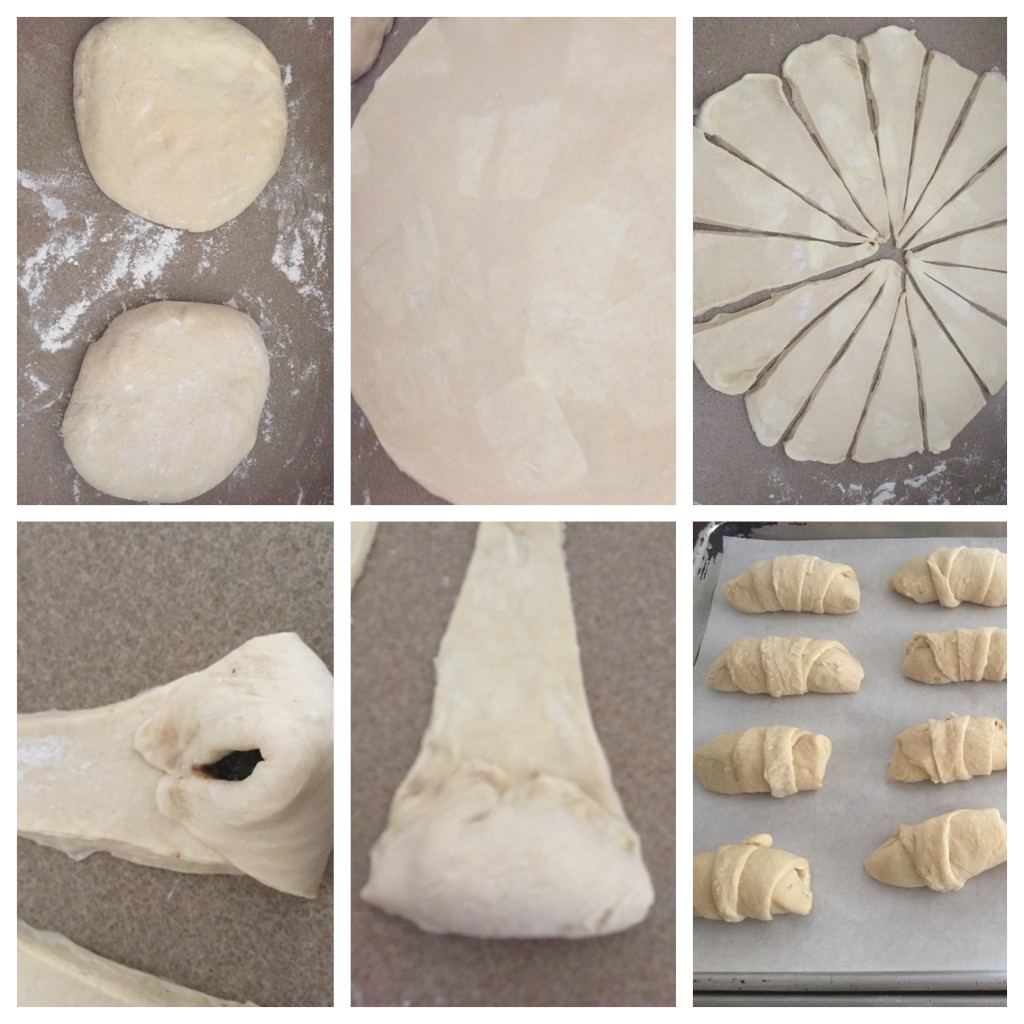 Let it rise 1/2 hour.  Mix egg yolk with one tablespoon of water and brush croissants. Preheat oven to 425F.  Bake for 20 minutes.
If you like your croissant sweater just dust it with little bit of powdered sugar.