Cherries upside down cake, such a great play on traditional pineapple upside-down cake for the end of the winter season.
Ingredients:
4 tablespoons butter
4 tablespoons brown sugar
1 (15oz) can of pitted cherries (I used sour cherries but the cake is great with sweet cherries too)
3 eggs
1 cup of sugar
1/4 cup oil
1/4 cup milk
1 cup flour
1 tablespoon baking powder
zest of 1 lemon
Directions:
Melt butter, add sugar, whisk until  well blended;  spread over a 9″ pan lined with   parchment paper. Drain cherries, arrange over butter mixture, in a single layer. Set aside.
Preheat oven to 350F.
Beat eggs, add sugar until creamy.
In a separate bowl whisk together flour and baking powder.
Add oil to the egg mixture and then mix in flour mixture alternately with milk.
Add lemon zest, stir well.
Pour over cherry layer.  Bake for 25-30 minutes.  Cool on rack for about 15 minutes.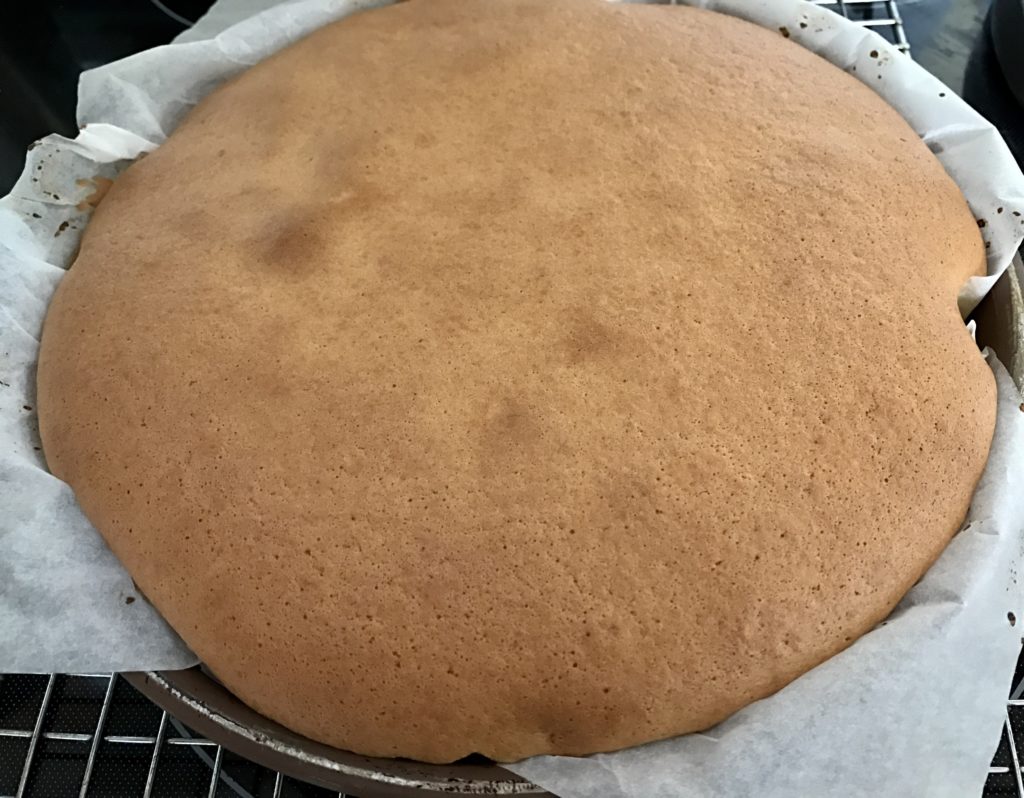 Run small knife around edges of pan to loosen cake.
Place platter over cake and invert onto platter.
Remove parchment paper.
Dust the cake with powdered sugar.
Save
Save