Right outside of my very first apartment in New York City in NoHo is the one and only, Bobby Flay's, Mediterranean venture- Gato. After a year of residing on Bleecker and Houston, I still had not made my way there but finally for Mina's most recent birthday, we celebrated with a 5 star dinner by a 5 star chef!
We ordered a few things for the table to share, since the portions were large and we had a heavy Ferraro dessert waiting for us. The Pizza Sicilia (for the table menu) and Charred Carrots (Vegetables menu) were the perfect amount for Mina and I. Alan ordered the Tarragon Chicken since his taste buds are becoming more and more refined with his aging into teen-hood: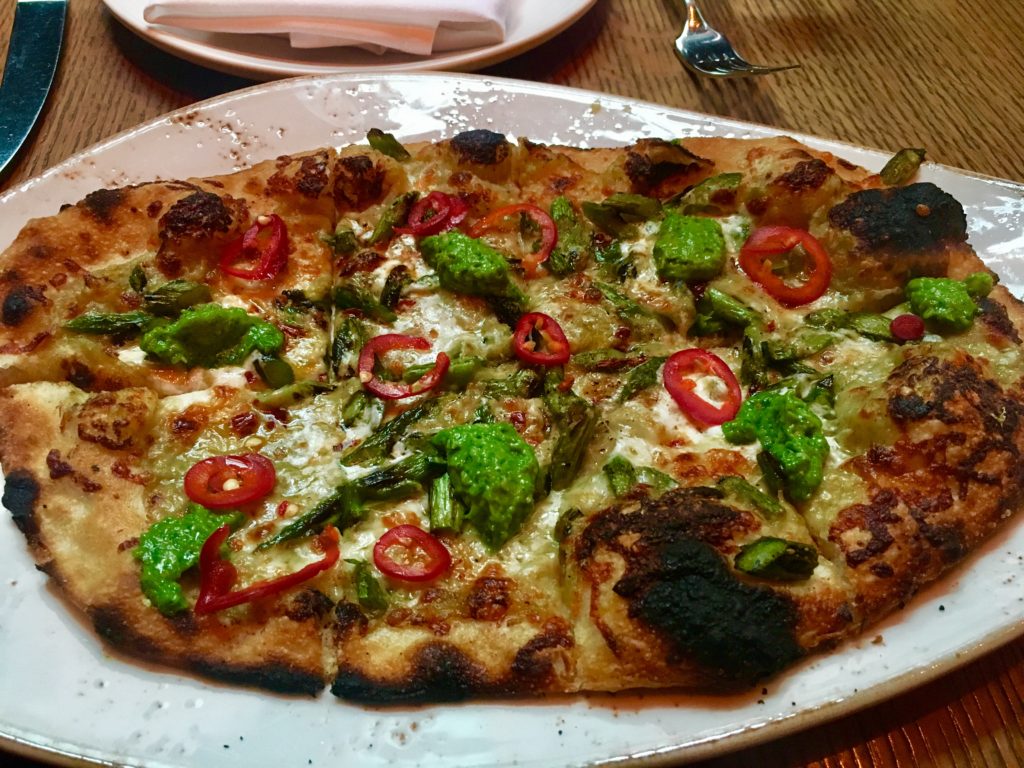 Pizza Sicilia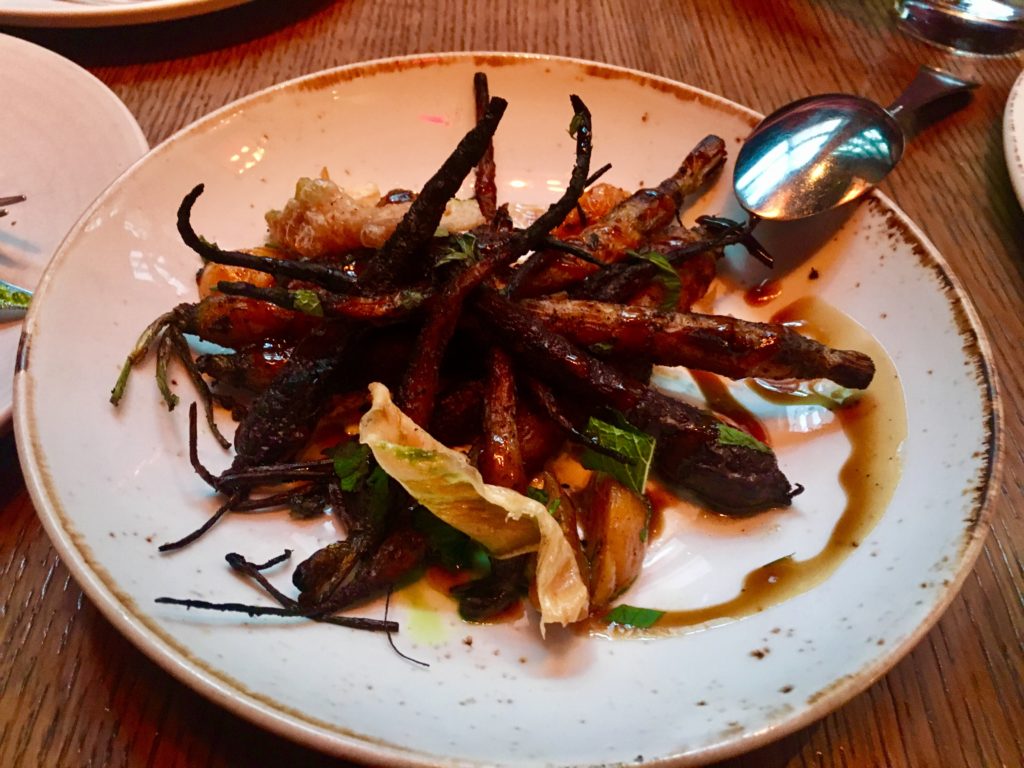 Charred Carrots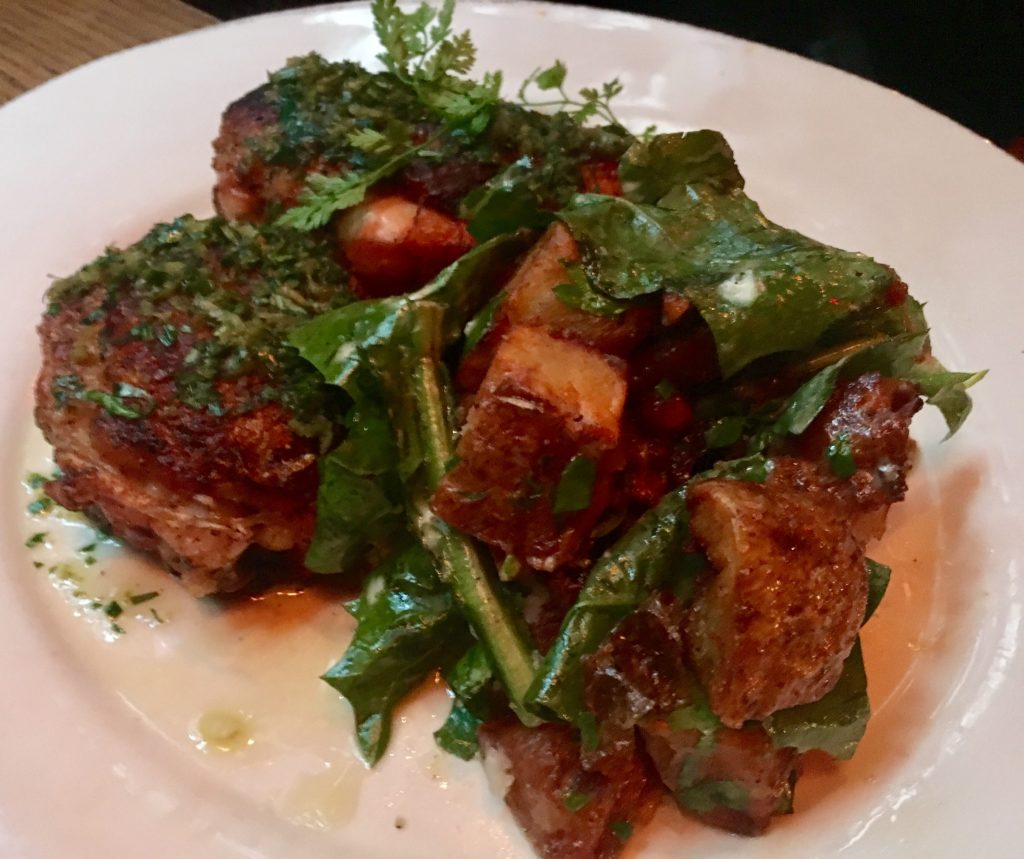 Tarragon Chicken
The Pizza Sicilia is a perfect vegetarian option- green olives, capers, basil, and egg. Baked to a thin crisp (think of a flatbread), one pizza for one person is certainly not too much but easy to share as well. We added a Vegetables dish of the charred carrots, which came highly recommended, and certainly did not disappoint. Consisting of parsnip, harissa and yogurt- the perfect, healthy addition and probably my favorite take on carrots. The yogurt served with the carrots should be packaged and sold individually as a dip, it is that good!  The Tarragon Chicken was served with potatoes and not a bite or drip of sauce was left. Extremely tender, moist and full of flavor- I'm not sure it is possible to make chicken any better. The potatoes are as crispy as can be and, mixed with the juices of the chicken, completed this hearty dish.
Bobby Flay has been a culinary icon of mine ever since watching the Food Network as a little girl with Mina. The only thing missing from our dining at Gato was seeing the star himself! Highly recommend.
Save