Moist and delicious banana bundt/bread cake.
Ingredients:
1.5 sticks butter
2 cups sugar
3 eggs
4 very ripe bananas (mashed)
1/2 cup plain yogurt
1 teaspoon vanilla
3.5 cups flour
1 teaspoon baking powder
1/2 teaspoon baking soda
1/2 teaspoon salt
Glaze:
1 cup chocolate chips
4 tablespoon oil
Directions:
Mix butter and sugar; add eggs, vanilla, yogurt and then mashed bananas.  In a separate bowl whisk together flour with baking soda, salt and baking powder.  Gradually stir  and mix until all is well blended.
Bake at 350F for 1 hr or until a knife inserted into cake comes out clean.  Cool for few minutes before unmolding onto a rack to cool completely.
Glaze: Microwave chocolate chips and oil 1 minute, stir until all is melted and pour over the cake.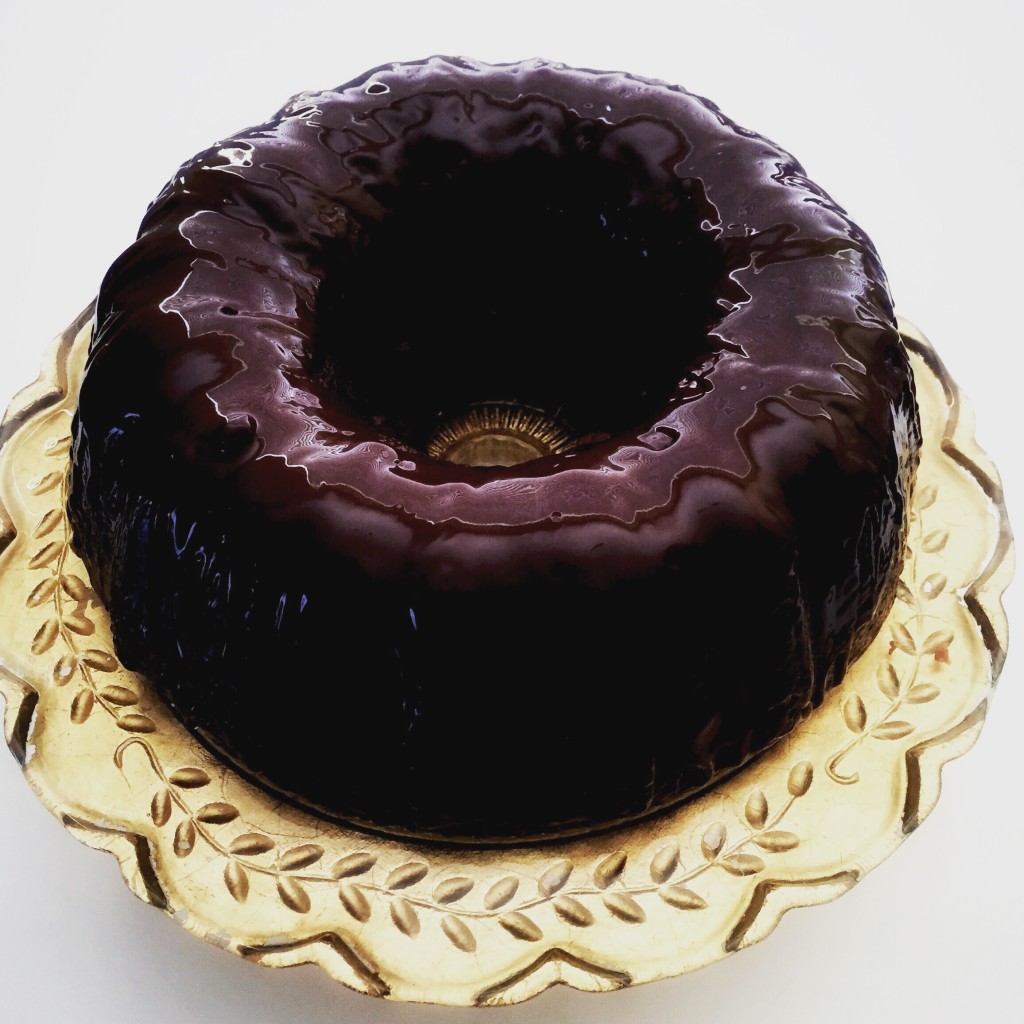 Save