Our entire family are pretty big fans of ABC's Shark Tank. One particular company/episode stands out- Bantam Bagels of NYC. This innovative bagel shop sells mini (almost bite size) bagels, filled with cream cheese. Basically, mini stuffed bagel balls- this is what dreams are made of (literally, the idea came to one of the owners in a dream)!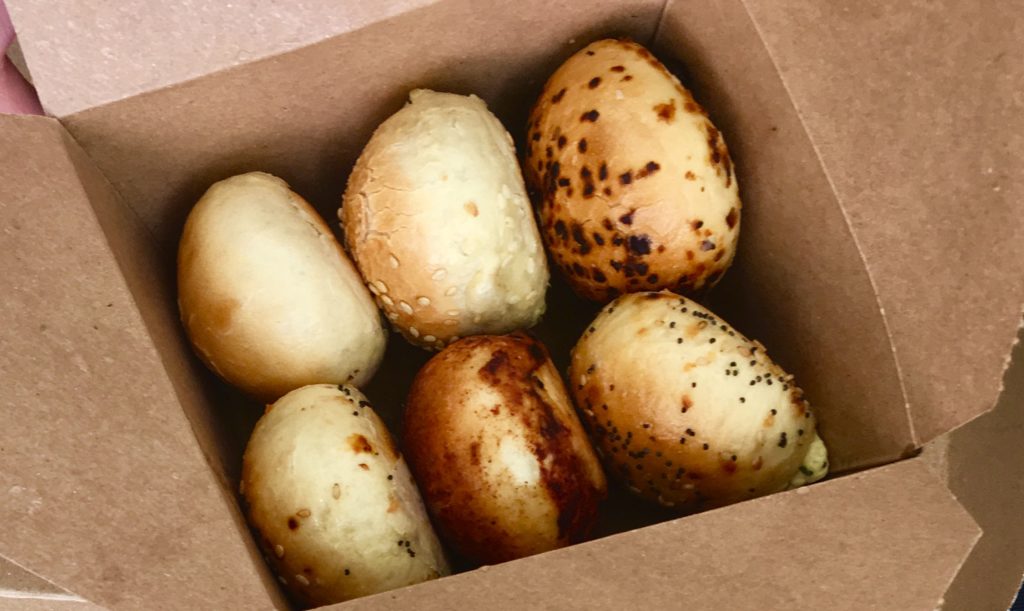 Cookies and Milk, Everyone's Favorite, Everything, Sesame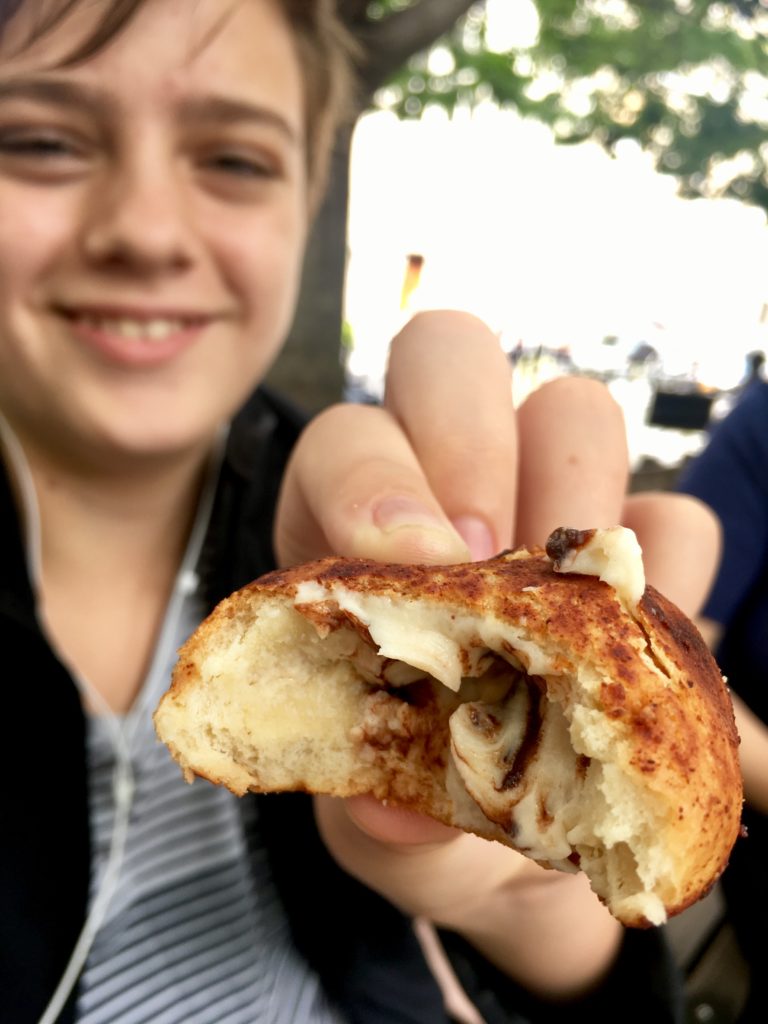 Alan taking a bite out of the Cookies and Milk
I will start by saying bread and cheese and all sorts of flavors can be nothing but delicious. With that said, Bantam bagels gets a mixed review from me. On one hand, Alan cannot come to New York City without making a trip to their West Village shop. On the other hand, I prefer the traditional bagel and cream cheese to get my bagel fix. Let's stick to the positives- at only 100 calories per ball, this certainly may be a healthier option since chances of eating 1/3 of a bagel are slim. You can also try several flavors, which is honestly fun with how creative Bantam gets! Once warmed up the bread is not only warm, but the cream cheese melts inside as well- a huge plus compared to your regular bagel and schmear. My personal go to's are Everybody's Favorite which is an everything bagel with veggie cream cheese, Classic Onion made of an onion bagel with whipped cream cheese, and for dessert the Doughnut, a sugar bagel with doughnut cream cheese. All three together make the perfect breakfast or even poppable snack as your stroll the beautiful Westside of downtown. Well deserved hype from Shark Tank!
PS Bantam Bagels grew from $200,000 in sales to $13 million in sales over the course of 2 years thanks to their investment from Lori Greiner- can you say American Dream (again, literally)!